Full Service Real Estate Sales, Leasing, & Property Management
Smart Property Management
Velie Real Estate is hands on property management with extensive building product knowledge used to preserve your property in the long term while considering short term profit in the owner's best interest.
No one is better at minimizing your costs, maximizing your return on investment, & preserving your property than Velie Real Estate.
Military PCS?
Got new orders for a new assignment? Join Military Home Rewards and when we sell your house in East Central Florida, you will get 17% of our commission back at closing. PLUS, we refer you to the network affiliate wherever you are going. When our affiliate finds you a new home, you get 17% back at closing AGAIN! Call (321) 622-6300 for more information.
Buyers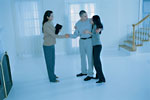 Whether you're looking for your first home, your dream home or an investment property, I'm committed to providing you with the highest quality buyer service. When making the type of investment that buying a home requires, you deserve to have all the latest market information and the very best advice, both of which I can provide you with. Read more about Eddie Velie, your real estate broker..
Buyer Links from Velie Real Estate:
57 Real Estate Consumer Checklists,
Sellers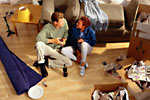 The decision to sell a home is often dependent on many factors. Whatever your reasons are for selling, my proven effective marketing strategies will ensure that you get the highest possible price for your home. I guarantee to provide you with professional, ethical and confidential service and keep you fully informed every step of the way. Read more about Velie Real Estate Seller Services.
Sellers Links from Velie Real Estate